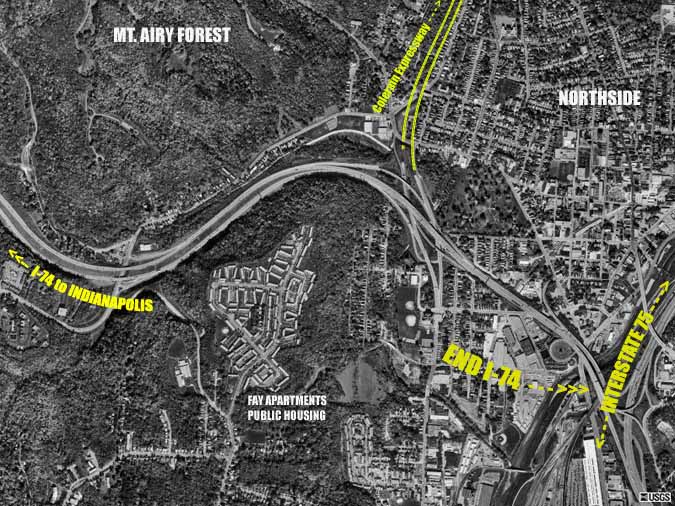 I-74 in Northside

The final mile of I-74 before its terminus at I-75 travelsdiagonally across the neighborhood ofNorthside. This stretch is elevated above its surroundings, which were flooded most recently in 1937,on a combination of fill and deck girder bridges. This stretch includes ramps to and from Spring GroveAve. as well as the storied Colerain Expressway interchange.

The never-built Colerain Expressway was to have branchedfrom I-74 at this spot, traveling north in the ever-widening radial wedgebetween Hamilton Ave. and the expressway's namesake Colerain Ave. Right-of-way was purchased for much of the route, and dozens of homes weredemolished where the expressway's silent earthworks still stand. The project has now been stalled for over 15 years with no clear end tothe stalemate between the Ohio Department of Transportation and area residents. More discussion of the Colerain Expressway can be seen in the never-builtexpressways.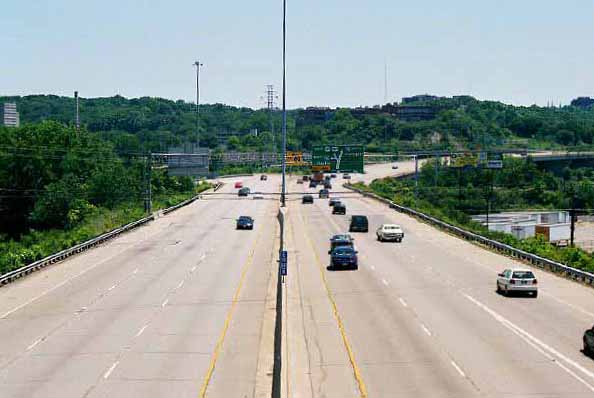 Looking inbound from a pedestrian bridge. The I-75 interchangeis in the distance to the right.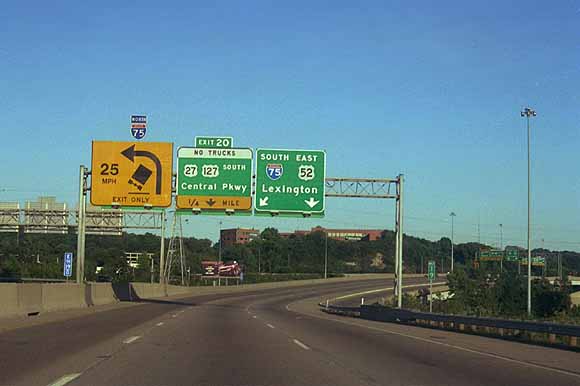 Approaching the I-75 interchange. Rumble strips were installedin the left lane here, along with the large overhead
warning sign, in the hope to avoid major truck accidents, such as thenotorious animal fat spill in 1998.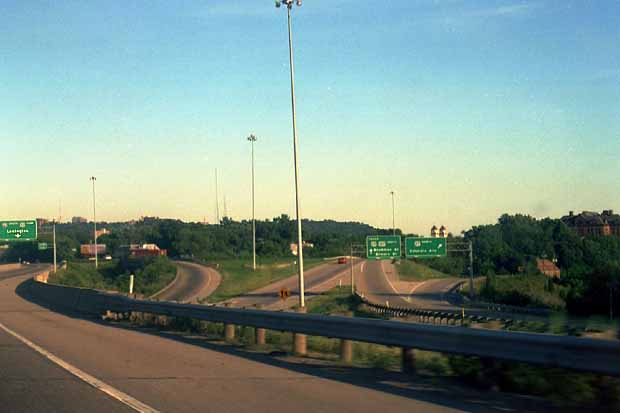 View from I-74 eastbound at some of the ramps associated with the never-builtColerain Expressway.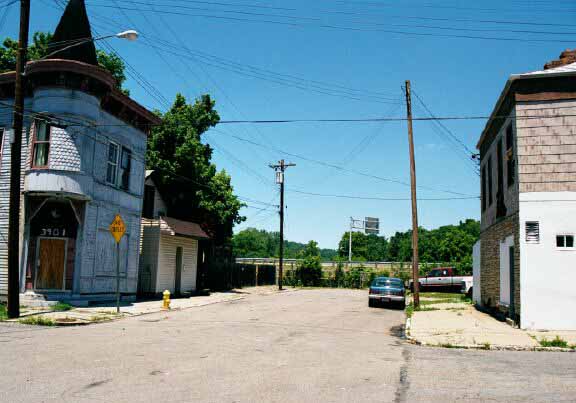 View of an old residential street that was severed by the expresswayand has fallen into disrepair. This is typical of old
city streets throughout the U.S. that were dead-ended by expressways.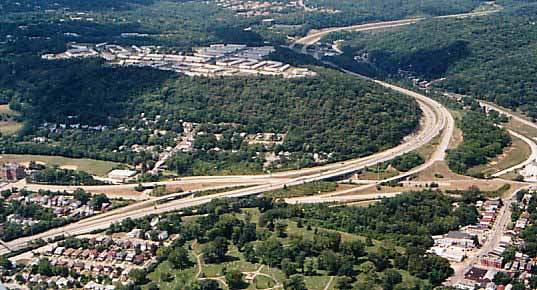 Aerial view of the still incomplete Colerain Expressway interchange,with Mt. Airy Forest at top right and the
massive Fay Apartments public housing development at center left.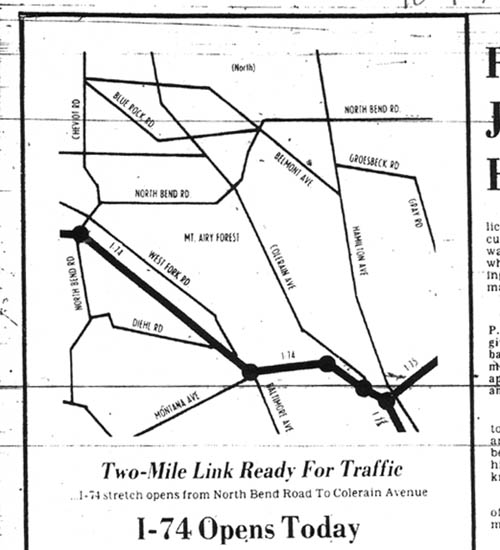 This diagram shows the complicated network of local roads in this area.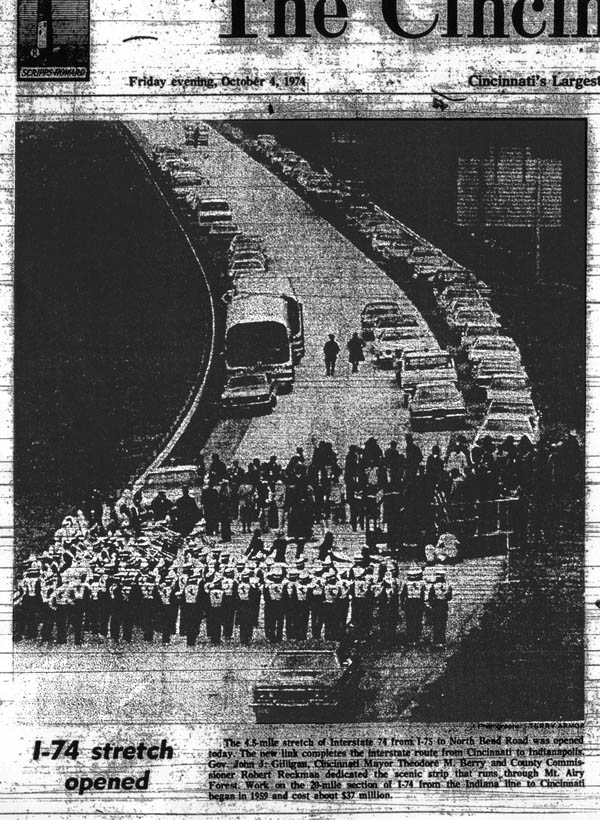 Opening day, on the inbound lanes just north of the Colerain Ave. interchange.
---
1. I-74/75Interchange
2. Northside/ Colerain Expressway Interchange
3. Mt.Airy Forest
4. I-74points west
5. I-74Extension?