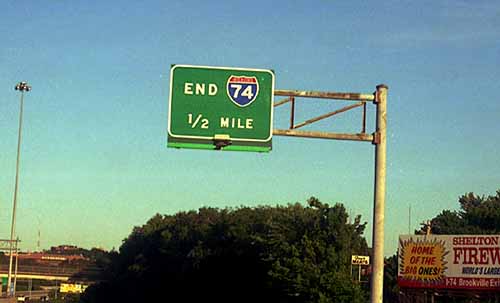 I-74 EXTENSION?

In the early 1990's there was some talk of extending I-74 into southern Ohio to connect with the still unbuilt I-73. U.S. Rt. 32, a divided four-lane state highway leading to Marietta, would be designated I-74 and be extensively upgraded with grade separated interchanges. Additionally, some connection would have to be found with I-275 bypassing Rt. 32's current approach to the loop highway, as it is presently the site of thick suburban development. There was some speculation surrounding a new I-74 route through the city, which to me seems completely unnecessary. It is my guess that I-74 would be routed around the top of I-275 instead, possibly renaming I-74 between its I-75 terminus and the loop I-274, or more logically I-674 in order to avoid confusion with either the loop or I-471. Extension of Cross County Highway through Indian Hill in order to provide I-74 with a more direct cross town route too seems more trouble than it's worth.

There were also some proposals in the early 1990's by Kentucky politicians for a Kentucky routing of I-74, leaving its present route in Indiana and swinging far south of Cincinnati through Northern Kentucky counties, about 10 miles south of I-275. These proposals were outrageous and appear to have died soon after they were proposed.

In my opinion upgrading U.S. Rt. 32 through southern Ohio to interstate status would be of little advantage. It is already a safe and high quality roadway, as are many of the state highways in sparsely populated eastern Ohio. With Rt. 33's Athens-Pomeroy extension opening in late 2004, another quality highway will join the region's network. But the region's towns are neither growing nor dying. Attracting a handful of plants to the countryside does not seem to justify such a large project.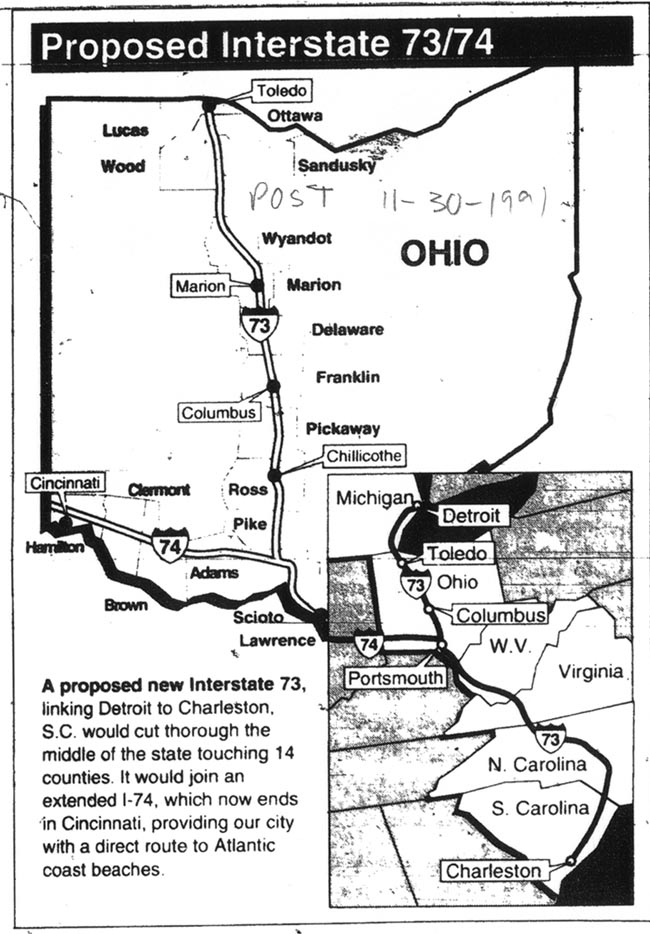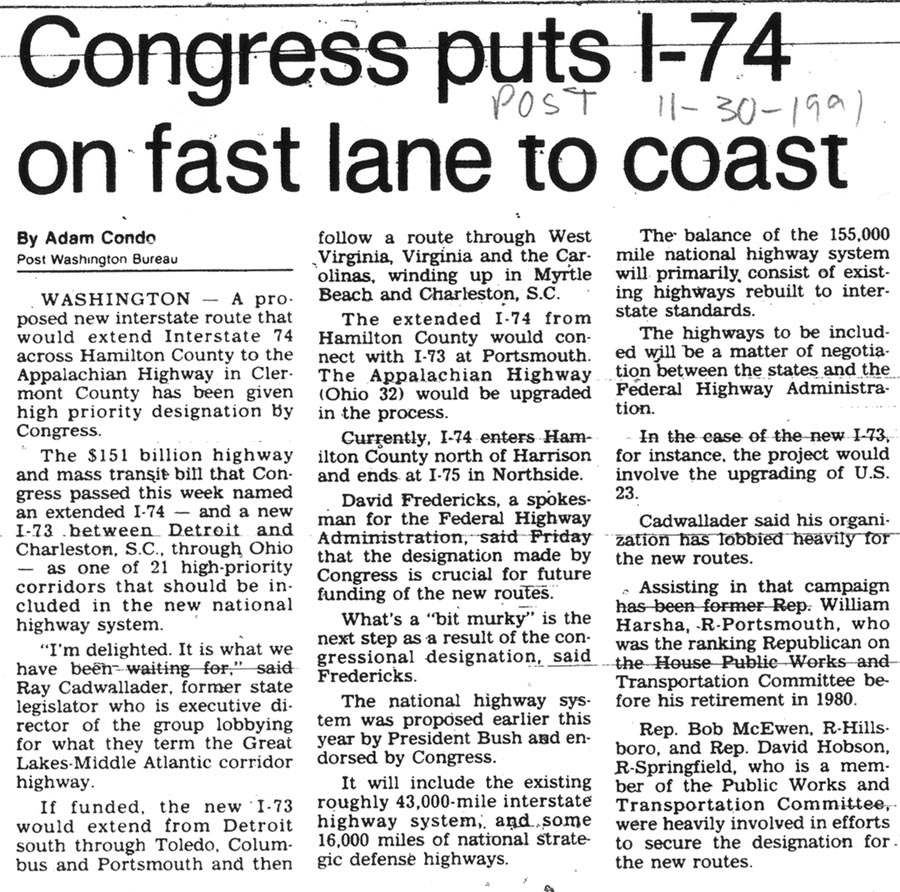 ---
1. I-74/75 Interchange
2. Northside / Colerain Expressway Interchange
3. Mt. Airy Forest
4. I-74 points west
5. I-74 Extension?