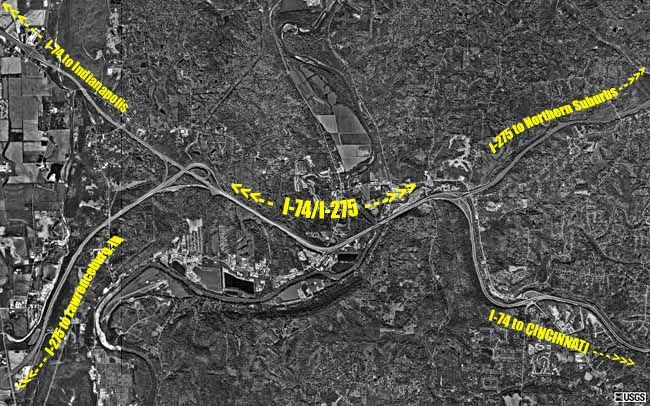 I-74 points west

West of Mt. Airy Forest, I-74 leaves the Cincinnati city limits and the only major local interchange is mile 14 at North Bend Rd., where St. Ignatius Catholic Church and a host of gas stations and fast food restaurants are located. A large Sam's Club, visible here to the east of the expressway, is the only big-box suburban retailer anywhere near I-74, reflecting the ineffectiveness of the new road alone to encourage residential and commercial development in western Hamilton County. Much of western Hamilton County still does not have sewers and it will remain undeveloped until that situation changes.


Update 7/26/04:

The Harrison Ave./Rybolt Rd. interchange, for many years a sleepy footnote on I-74's route out of the city, is now the site of big-time residential subdivisions and commercial development. The dramatic growth will require a radical reworking of the interchange, as its current traffic congestion is both stifling and unsafe. Each day, eastbound traffic backs up from the Rybolt Rd. exit onto the expressway's right lane a quarter mile or more.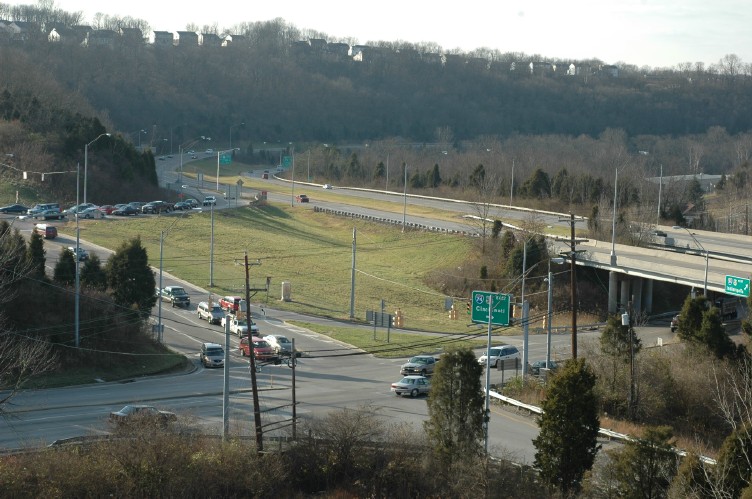 The Harrison Ave./Rybolt Rd. interchange viewed from the Longhorn Steakhouse parking lot.
[Nov 30, 2005 Jake Mecklenborg]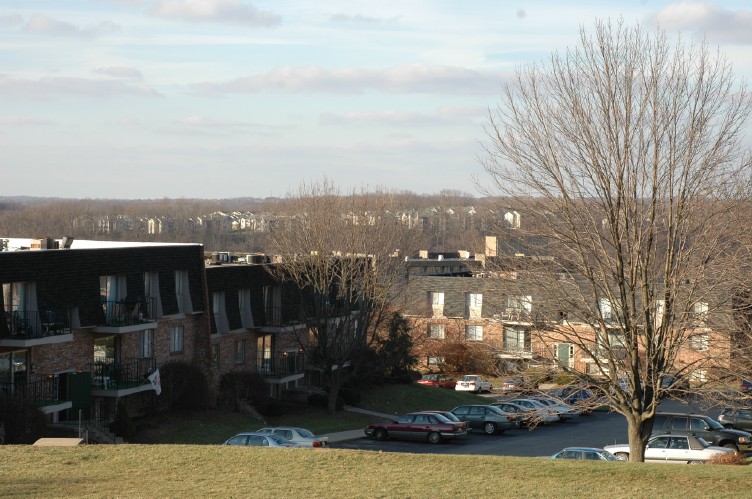 Hilltop apartment complexes and single family home developments have
proliferated along Harrison Ave. due to the recent extension of sewer
lines in the area. I-74 travels in the valley between the two apartment
complexes visibile in this photo.
[Nov 30, 2005 Jake Mecklenborg]


As shown in the diagram above, I-74 is briefly multiplexed with I-275, meaning that there are two interchanges with the loop highway. Miles in the multiplexed section are numbered according to I-74's scheme, with the solitary local interchange along this stretch, at Miamitown, numbered exit 7. In fall 2001 I-275's exit 7 in Hebron was renamed exit 8 in order to avoid confusion with the I-74/I-275 exit 7 in Miamitown.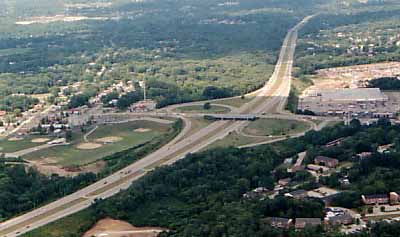 The North Bend Rd. interchange.
[Larry Stulz photo]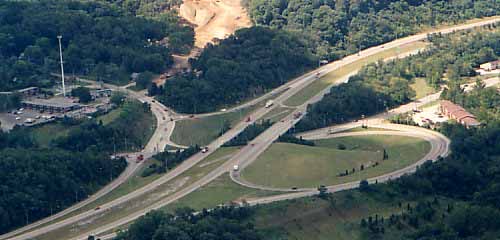 The Harrison Ave./Rybolt Rd. interchange has recently attracted a major shopping center and other
development and now appears quite different from this photo.
[Larry Stulz photo]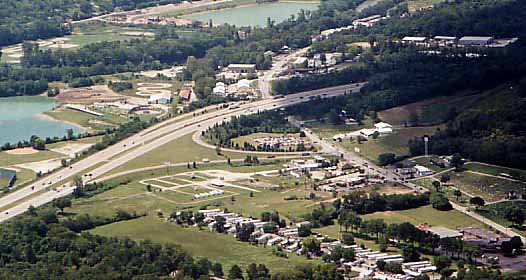 The Miamitown exit, which is located along the short multiplexed section of I-74/I-275.
[Larry Stulz photo]

---
1. I-74/75 Interchange
2. Northside / Colerain Expressway Interchange
3. Mt. Airy Forest
4. I-74 points west
5. I-74 Extension?