L&NBridge Photos - Newport Approach
All photos this page by JakeMecklenborg
[Click on each image to enlarge]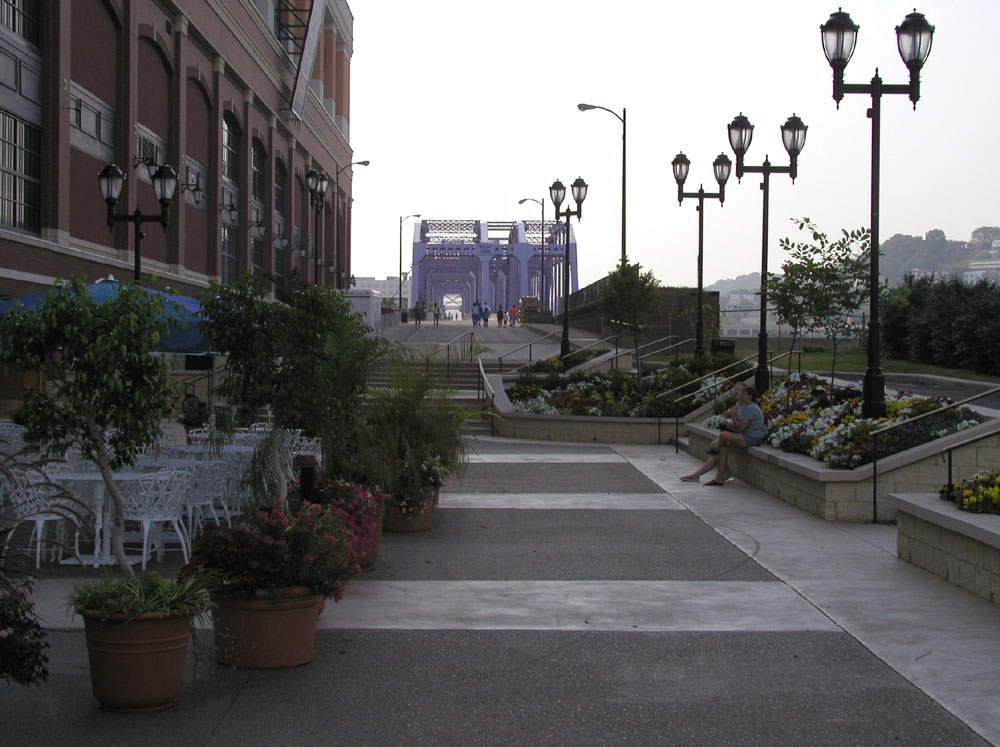 The former automobile path has been transformed into a restaurant patio.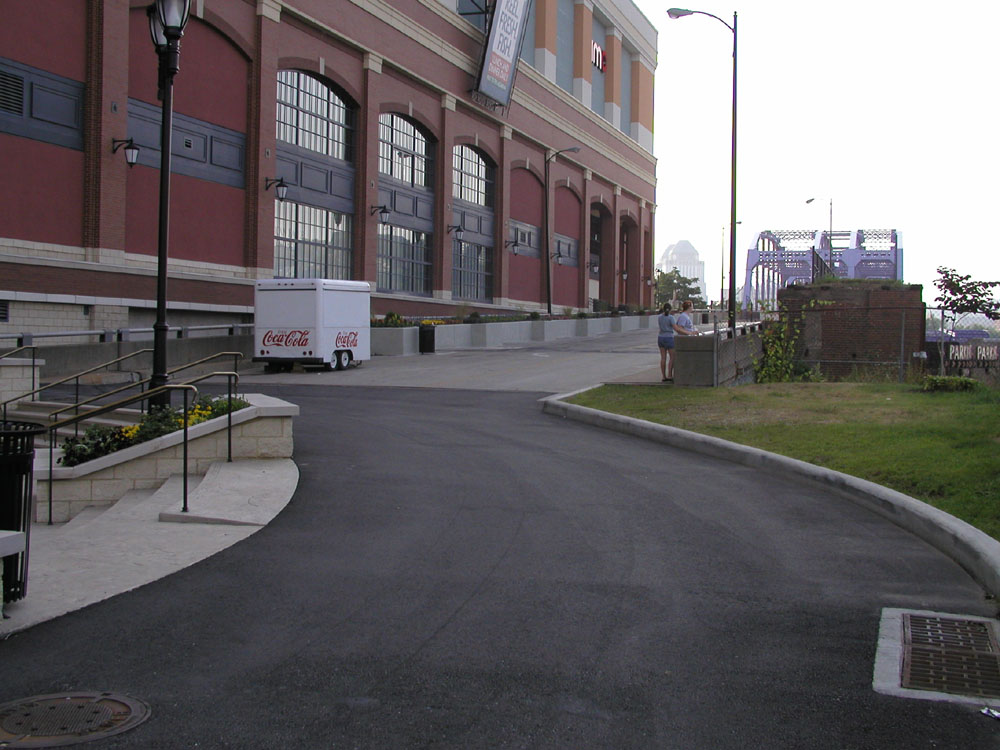 The brickwork of the former railroad approach can be seen at middleright.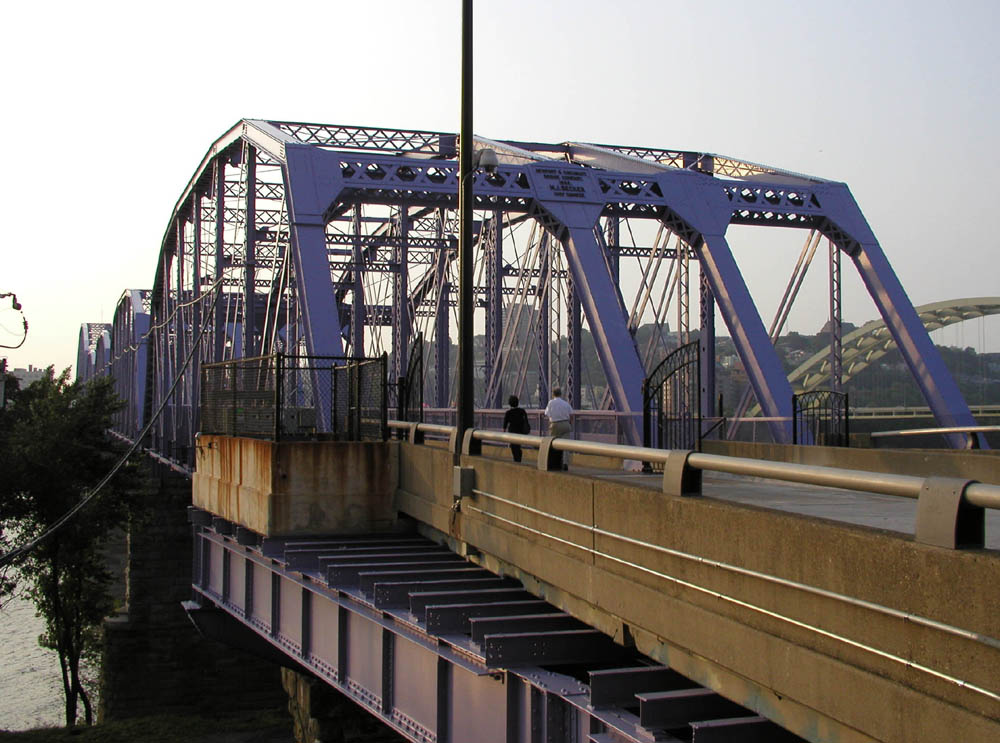 South end of the bridge -- structure that supported the cantileveredstreet car track can be seen at bottom center.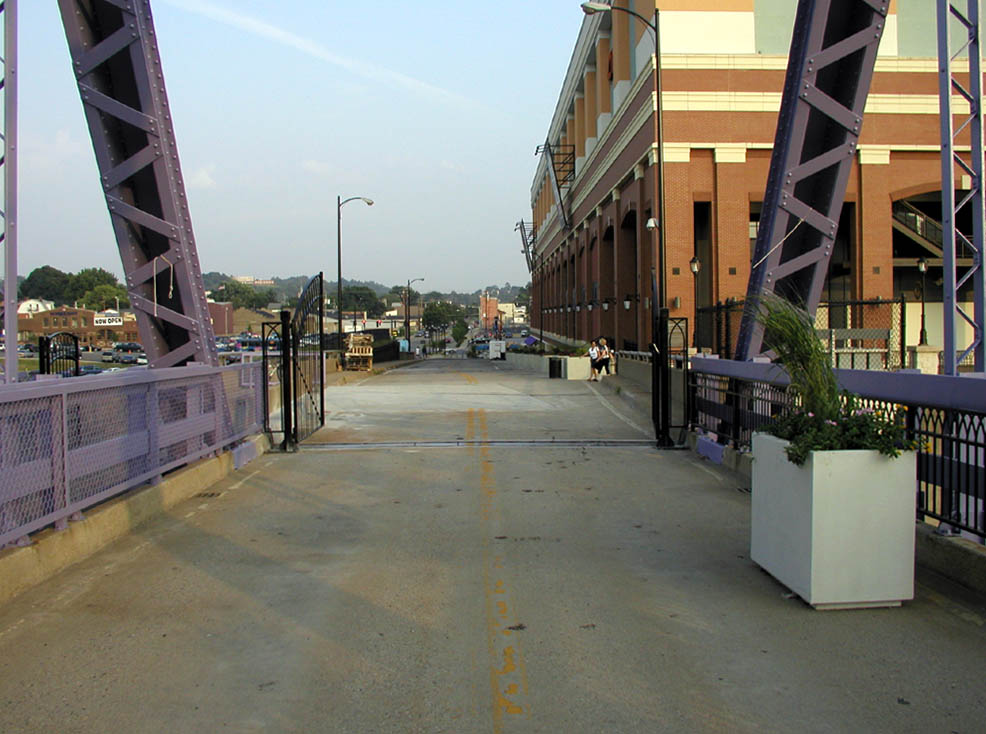 Looking south from the south end of the bridge.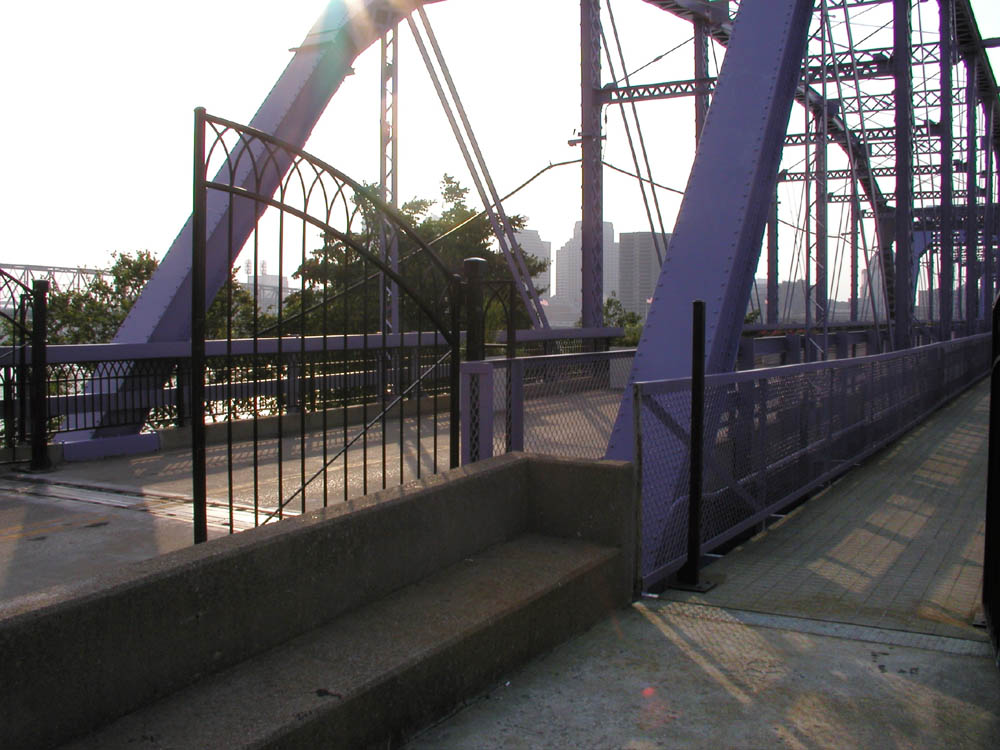 Pedestrians can now walk on either the former automobile lanes (left)or on the old pedestrian walk (right).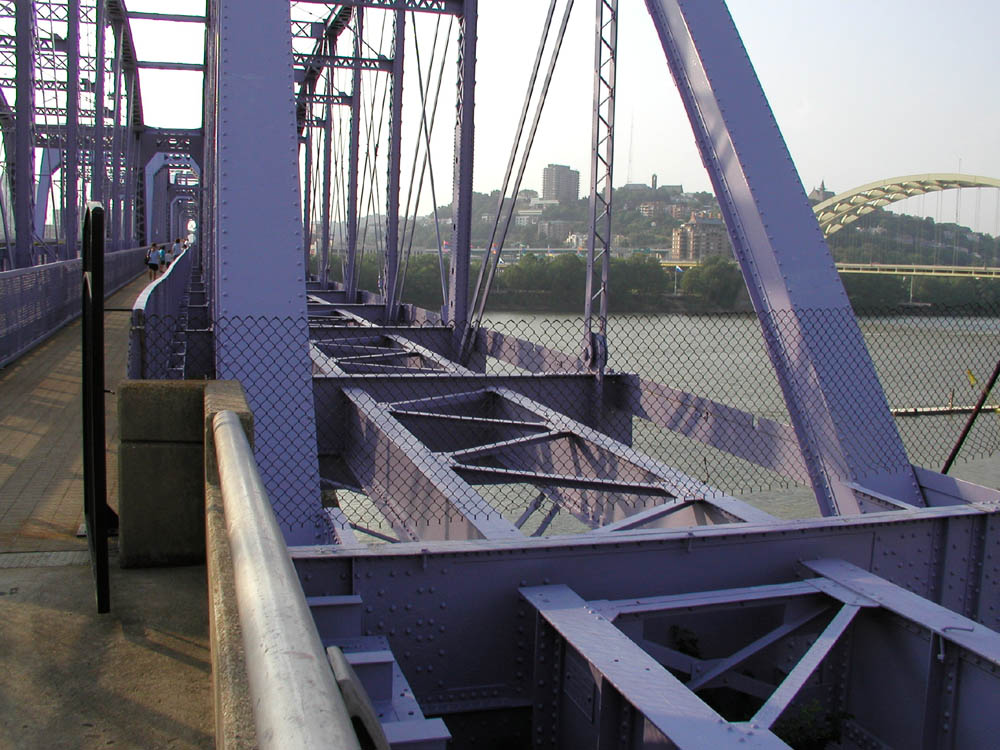 The former railroad track will remain abandoned for the forseeablefuture. It has been studied for possible future
use in a light rail line.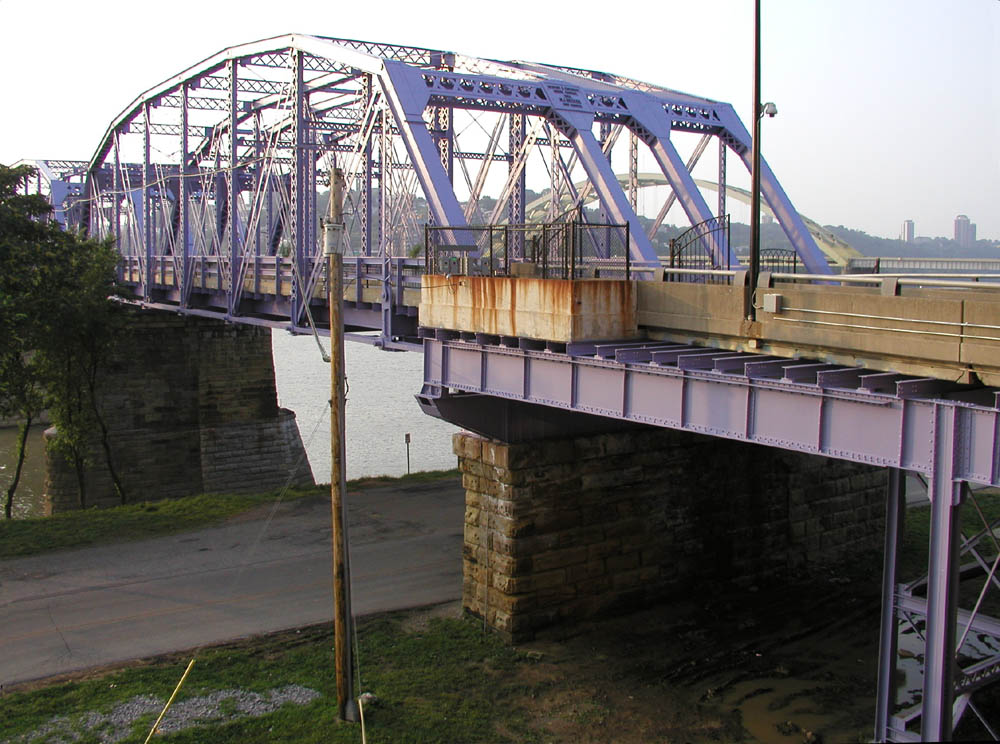 Another view of the south end of the bridge.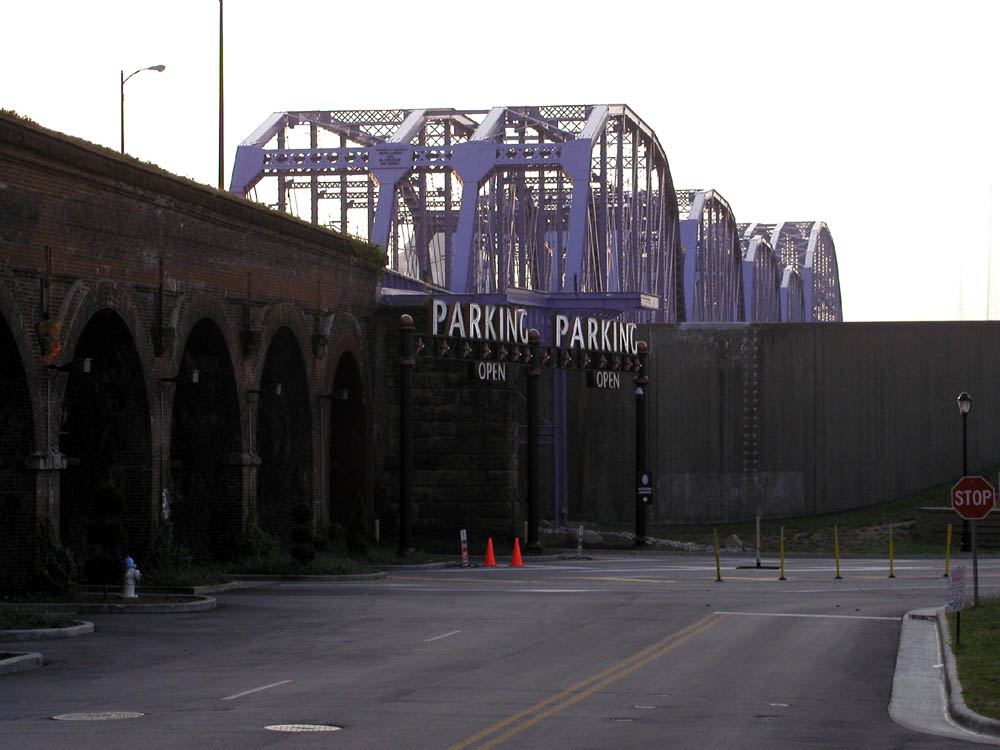 The arches of the former railroad approach now mark the entrances to
the Newport-on-the-Levee parking garage.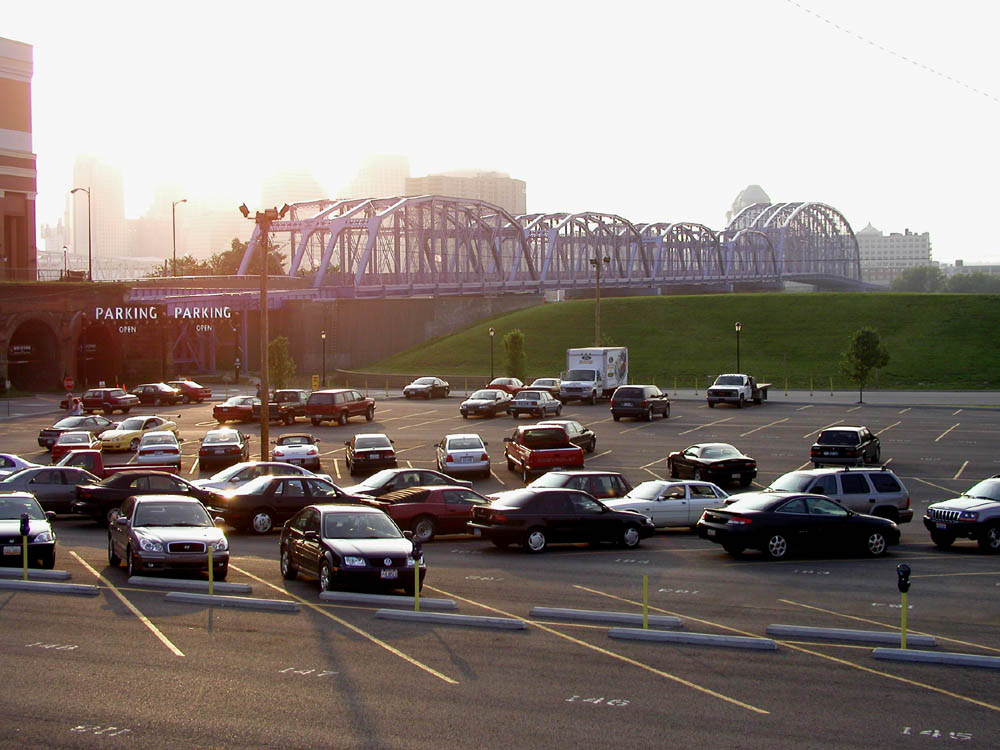 The buildings in this area were recently demolished to provide moreparking for the entertainment complex.




1. HistoricL&N Bridge Photos and Post Cards
2. L&NBridge Photos 1999-2001
3. RecentL&N Bridge photos -- General
4. RecentL&N Bridge Photos -- Newport approach
5. RecentL&N Bridge Photos -- Cincinnati approach
6. RecentL&N Bridge Photos -- Miscellaneous