INTERSTATE 471

I-471 is a five mile radial expressway that connects downtownCincinnati with I-275in Alexandria, Kentucky. It was the final stretch of interstatehighway built in the Cincinnati area, constructed in phases between 1977and about 1983 (sorry, I do not have the exact date). Its constructionopened up hilly areas south of Newport and Bellevue to suburban development,and provided redundancy in the city's overall expressway layout.

As a whole the expressway has an attractive appearance,with its gradual descent from I-275 through the wooded hills of CampbellCounty among the more pleasant in the Cincinnati area. Inbound andoutbound lanes are divided by a well-kept hedge, and outbound lanes arewalled-in by a yellow retaining wall. On the Ohio River flood plain,I-471 passes beneath the Chesapeake & Ohio main line before cuttingdirectly between the small cities of Bellevue and Newport in its approachto the river. Unlike older area expressways, an especially wide swathof Newport's original city blocks were demolished, allowing the expresswayto travel smoothly through the densely built area, with long interchangeramps and merges. North of the river, the expressway travels parallelto Eggleston Ave. in the former location of Lock St. before smoothly mergingwith I-71 near Liberty St. This area was originally the site of arailroad yard and a jumble of obsolete industrial buildings, most of whichwere demolished prior to the expressway's construction. Here I-471travels directly between the legs of the 5thSt. Viaduct, built in 1938, and underneath the3rdSt. Viaduct which was partially demolished and rebuilt to accommodatethe expressway in 1977.

The DanielCarter Beard Bridge over the Ohio River is I-471's best knownelement, its high yellow arches forming a distinctive entrance to the city. In 2001 its emergency shoulders were eliminated and the decks respiredfor four lanes each. In 2002 the north approach spans were repaintedin a yellow color brighter than that of the bridge itself.

More on I-471 in the works...
---

[All photos courtesy LarryStulz 2001]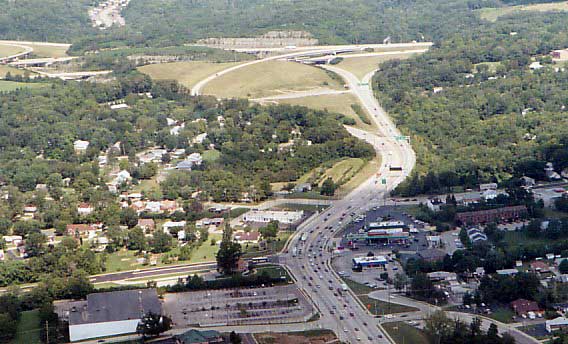 I-471's terminates at the I-275 interchange in Alexandria, KY.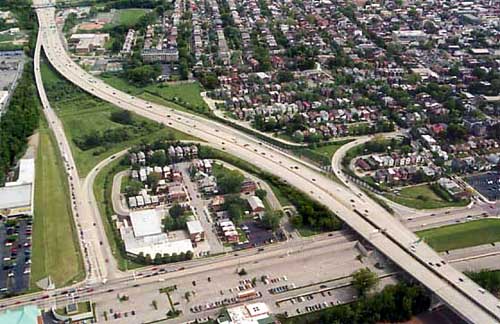 I-471's approach to its Ohio River crossing through Newport requireddemolition
of many blocks of handsome old homes.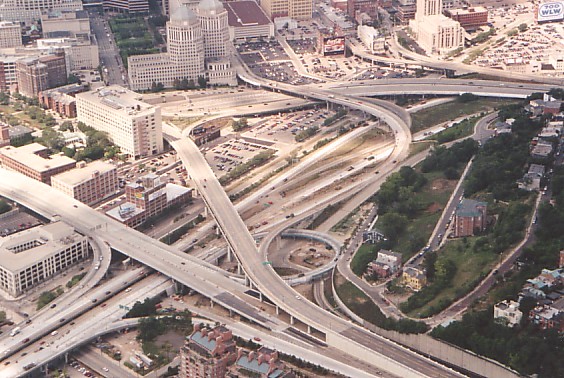 I-471's approach to I-71, with downtown Cincinnati at top and Mt. Adamsat right.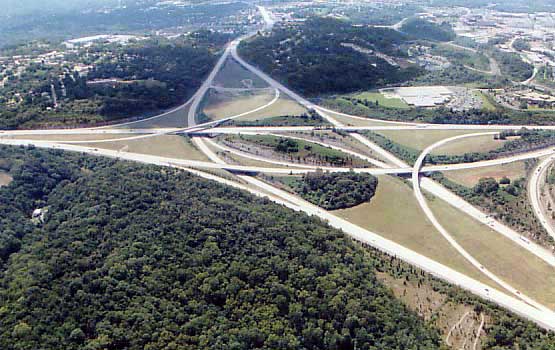 The I-471/I-275 interchange.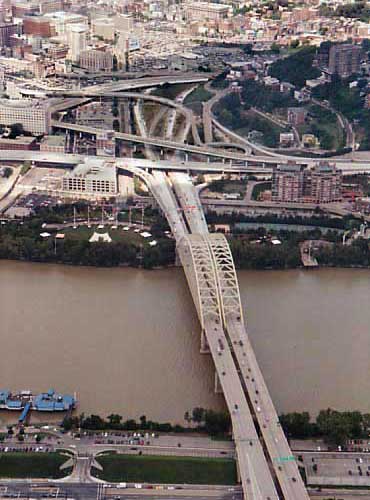 View of the Daniel Carter Beard Bridge and approaches.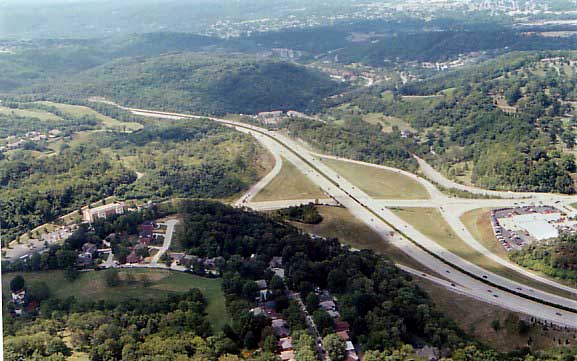 I-471 through rural Campbell County.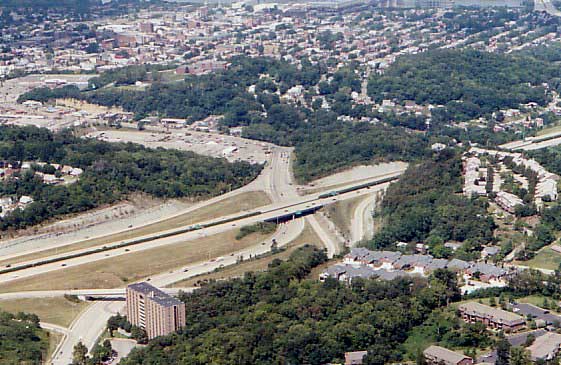 Ft. Mitchell interchange.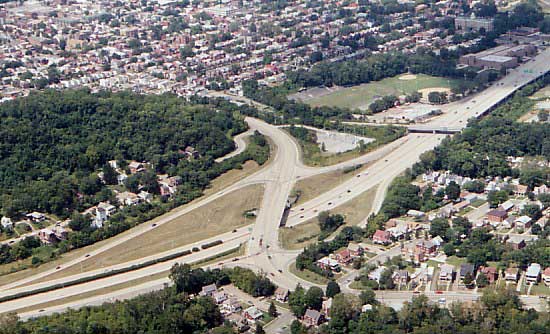 I-471 approaching Newport. The C&O overpass can be seen atcenter right.