3rd St. Viaduct PhotosMarch 2003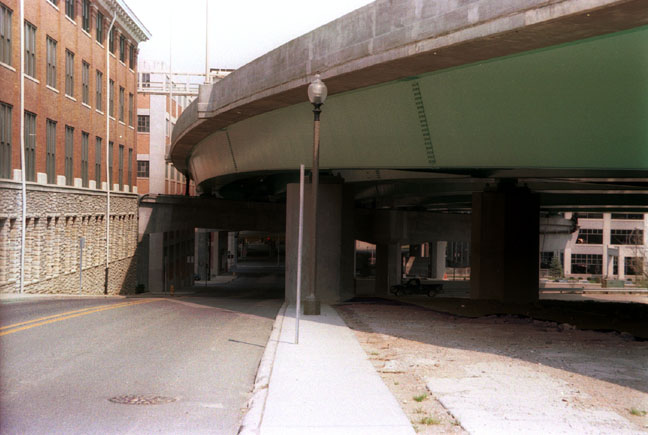 The viaduct sweeps over 3rd St.near the old L&N Bridge approach.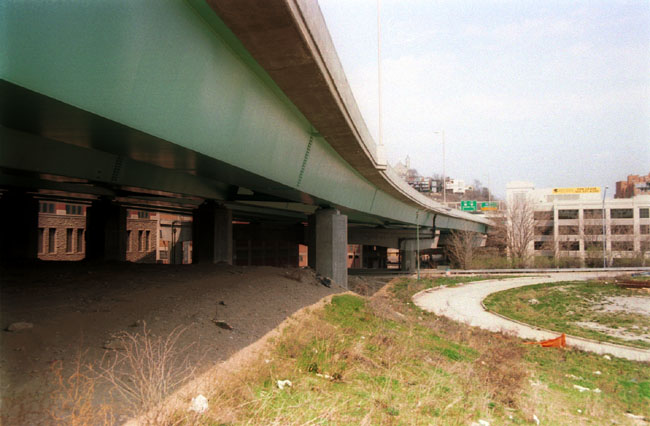 The old L&N Bridge approachis at right.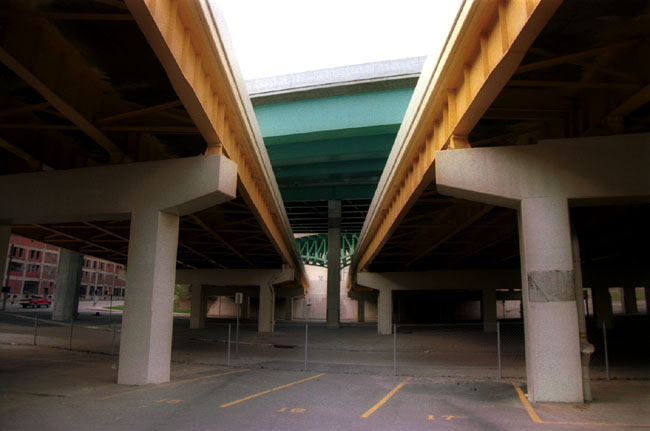 The 5th St. and 3rd St. viaductswere both originally brown but repainted/rebuilt in two
different shades of green. TheI-471 approach ramps were repainted yellow in 2002.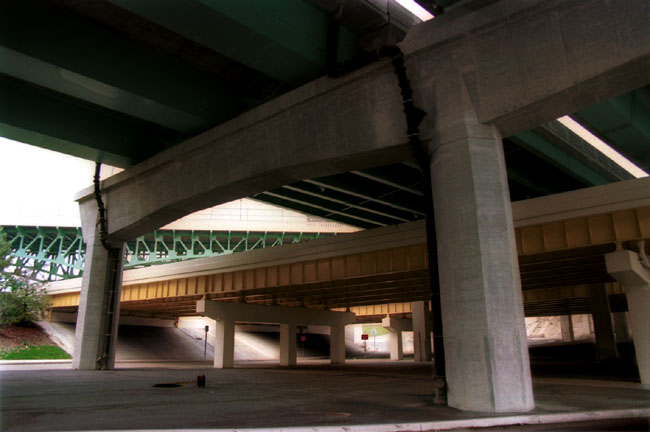 A large parking lot is situated under I-471 and the 3rd St. Viaduct.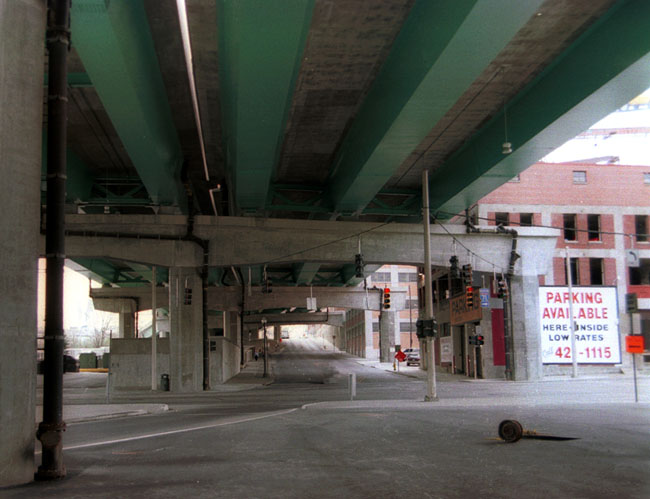 At Eggleston Ave., looking west under the viaduct.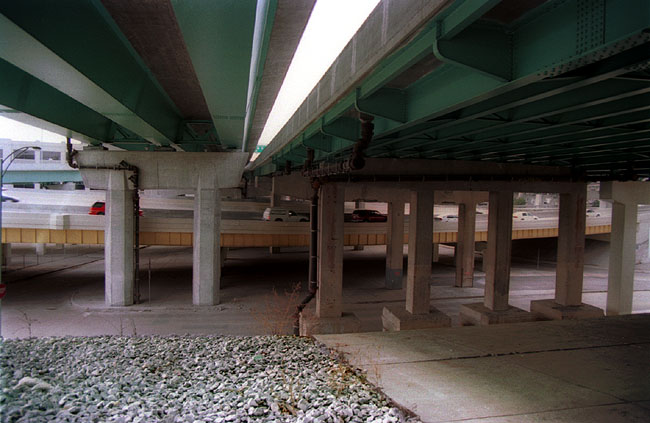 This photograph illustrates the re-use of the four-lane 1970's portionof the viaduct, now three westbound lanes.
The new eastbound lanes are at top left, and by use of box girdersrequired half the number of piers.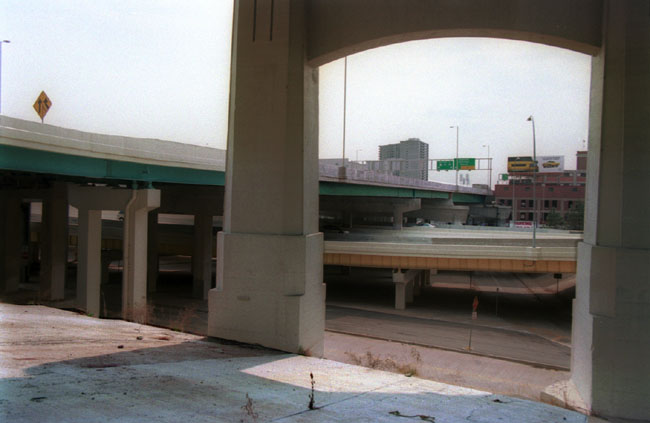 Underneath the 5th St. Viaduct, looking at the 3rd St. viaduct crossI-471.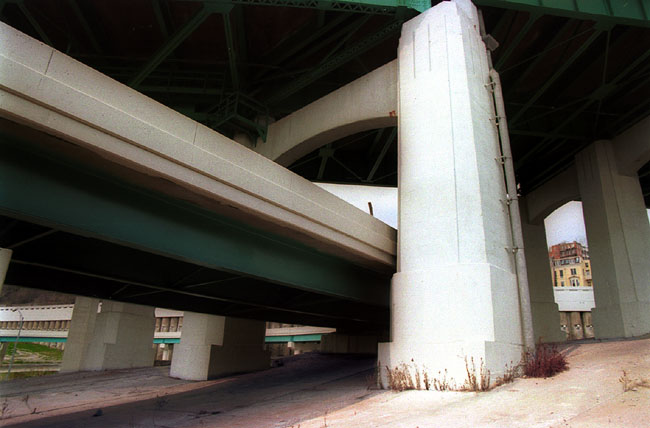 The loop from I-471 north to the 3rd St. Viaduct westbound still passesthrough the legs of
the 5th St. Viaduct, but was repainted green.


1. Original3rd St. Viaduct Photos
2. 3rdSt. Viaduct Reconstruction Photos 2000-2001