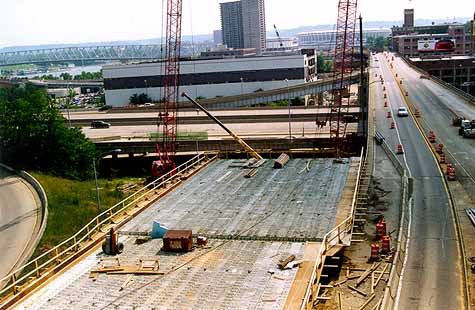 1999 view from the 5th St. Viaduct -- original 3rd St. Viaduct at right
and new viaduct under construction at bottom center. The original I-471 ramp
is visible at top center.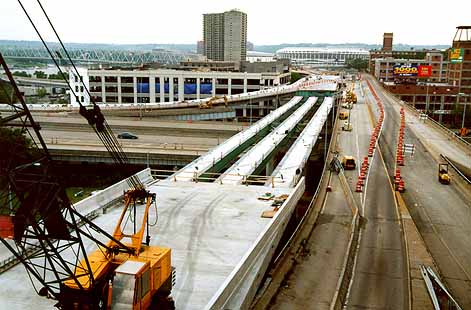 A summer 2000 view from the same spot -- notice the gutted WCI Building
at center left. The new I-471 ramp is open and the old one is being
disassembled.
Next