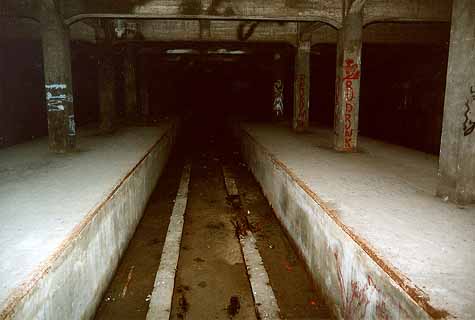 Standing behind the east staircase, looking at the east stub track.
The outbound platform is at left and inbound at right.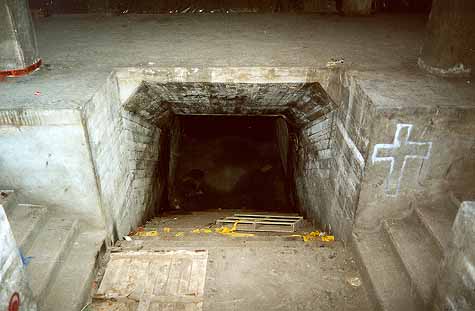 Looking down at the never-finished concourse to nearby buildings.
In this photo the stairs look very small, but judging by the skid, it looks like
the staircases are 10ft. wide.