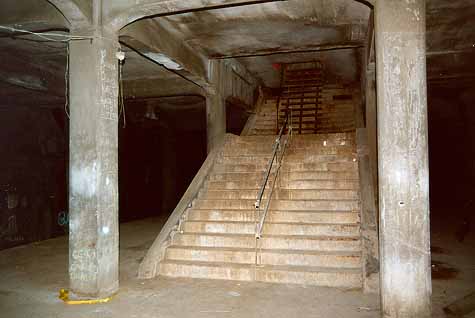 The Race St. Station has a large island platform, as well as complicated trackwork to either end.
Two sets of staircases descend to the platform from the Parkway's landscaped median above.
There is no mezzanine level, and it is unclear as to where fares were to have been collected.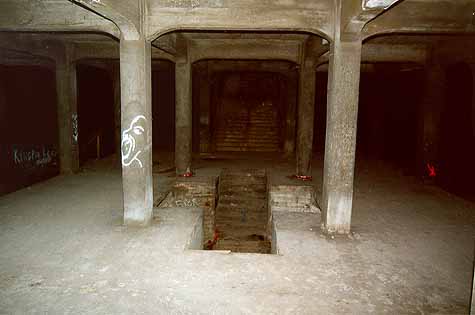 This is a view from one of the staircases looking across the middle of the platform
to the opposite staircase. From this direction, the view is in line with the Parkway alignment,
and Race St. intersects left to right, centered above this location. The staircase at center
descends to never-finished pedestrian concourses to buildings lining the parkway.