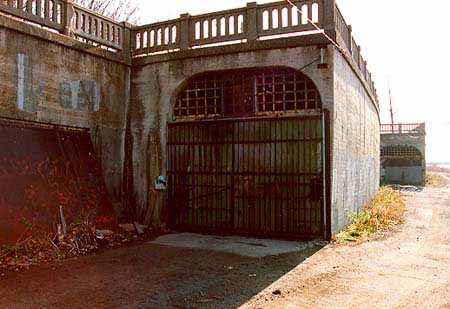 Looking south at the portals of the 2 mile canal subway.
I-75 is located to the right of this photo. This tunnel terminates
underneath Central Parkway in front of the Applied Sciences
Building, and so does not have another set of portals.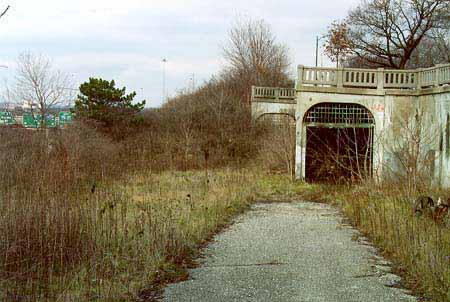 Looking north at the south portals of the Hopple St. Tunnel. This tunnel originally
had another set of staggered portals at its north end, but these were demolished
when Hopple St. and Martin Luther King Dr. (formerly Dixmyth) were re-aligned.