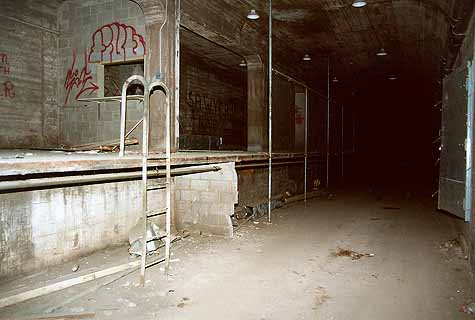 The outbound (east) platform of the Liberty St. Station was converted into a
nuclear fallout shelter in the 1960's. Lighting, ventilation, food, and communications
equipment were all installed. Bunks were placed in the station's bathrooms, and the platform
was divided into several small rooms with cinder blocks. A chain link fence was erected
at the platform edge, but the tunnels were in no way sealed off from the shelter, leaving it
vulnerable to vandals, who subsequently trashed it. The station's other platform
was not modified, and photos of it are included later in this section.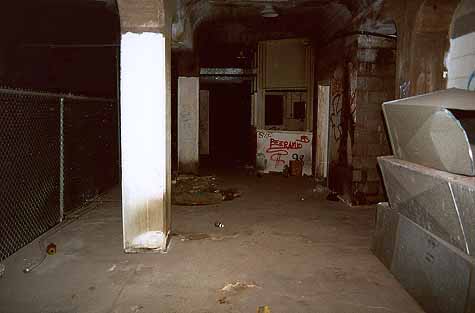 Looking north up the outbound platform. This station's platforms have two rows of pillars,
and the the fallout shelter's small rooms were built between the wall and the first row of pillars,
shown at right. The strange "booth" room, at center, projects out further onto the platform.