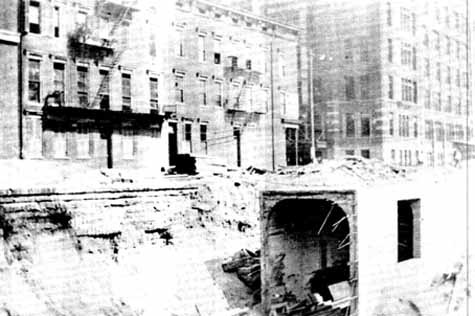 Construction between Vine and Walnut St. in 1920 -- Applied Sciences Building at top right,
American Building (1933) now stands in location of building at center and left.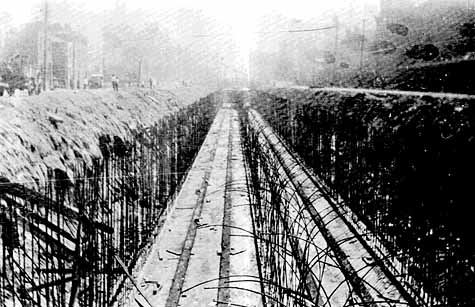 In this photo (likely between the Plum St. turn and Liberty St.) the base of the tubes
has been poured. Rebar for tube walls is in place, awaiting forms to be assembled.