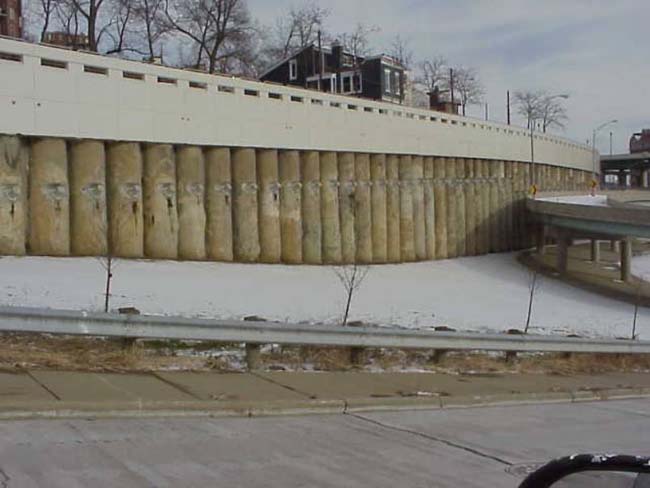 Mt. Adams Retaining Wall

Mt. Adams experienced a series of landslides during constructionof I-471 which required, aside from the demolition of dozens of hillsidebuildings, a complete redesign of the hill's planned retaining walls. The post-tensioned retaining wall pictured here was not originally planned,and its design and construction delayed completion of I-471 by nearly adecade.

These photos were sent to me by an individual who askedto remain anonymous. I do not have any detailed information regardingthe wall's construction or its maintenance. Please do not email mewith questions about the wall -- I do not have the answers and do not knowwhere to direct you to find them.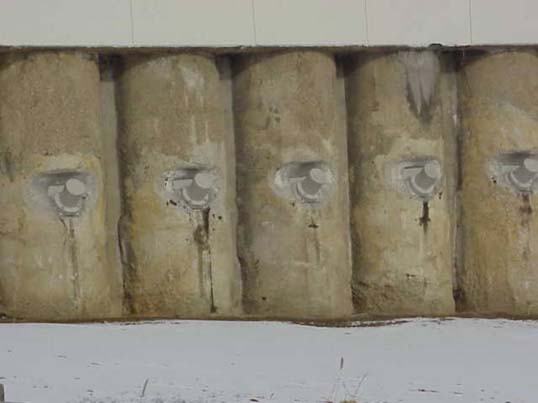 Close-up of pilings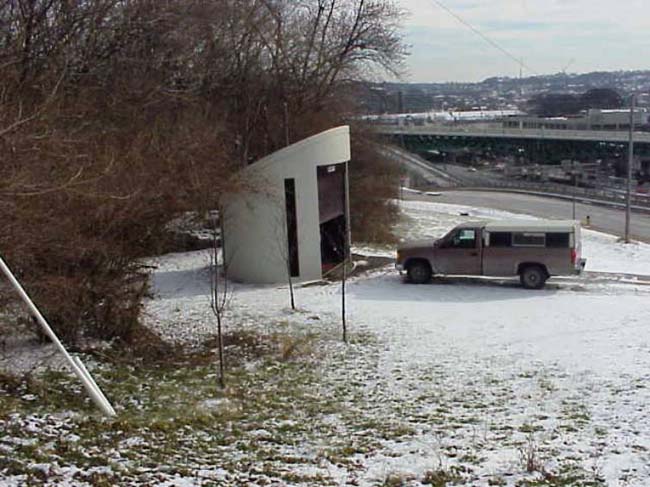 Elevator building west end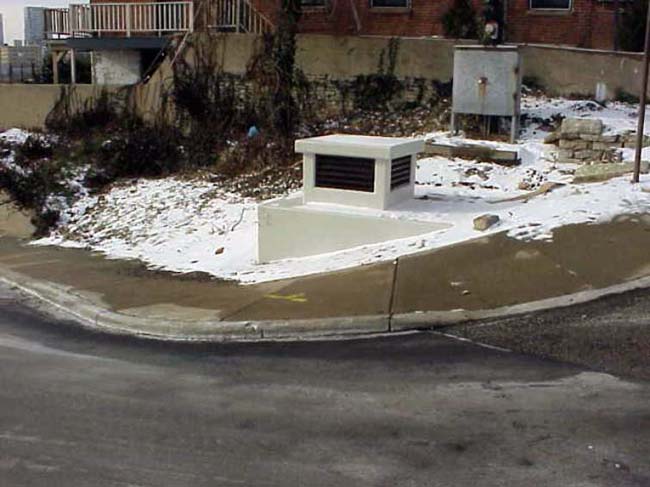 East end vent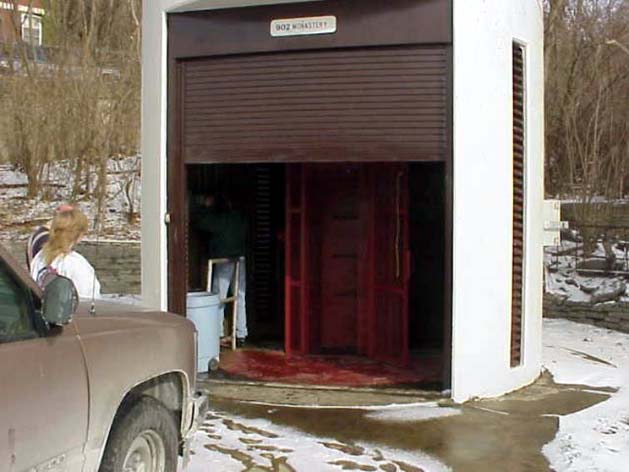 Close-up of west end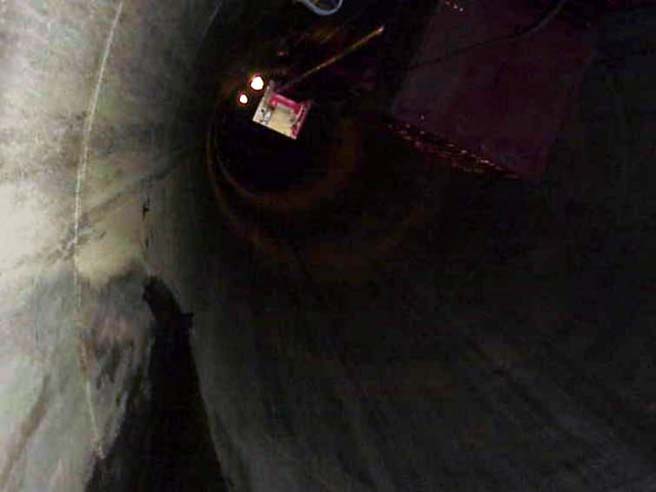 Look up elevator shaft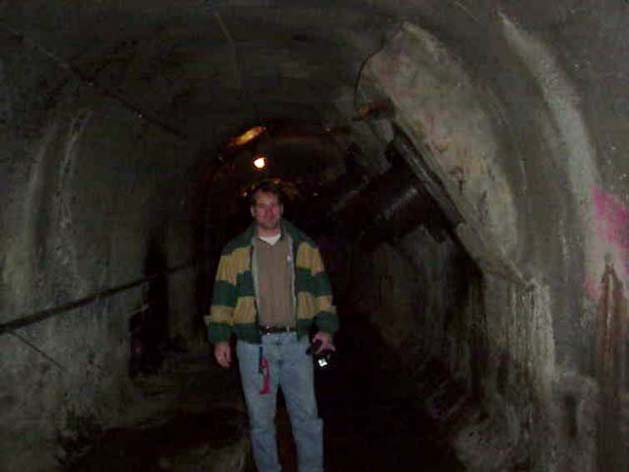 Looking east in tunnel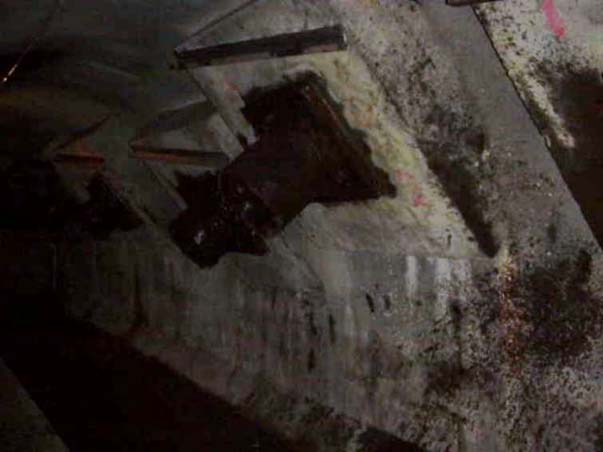 #2 piling anchor point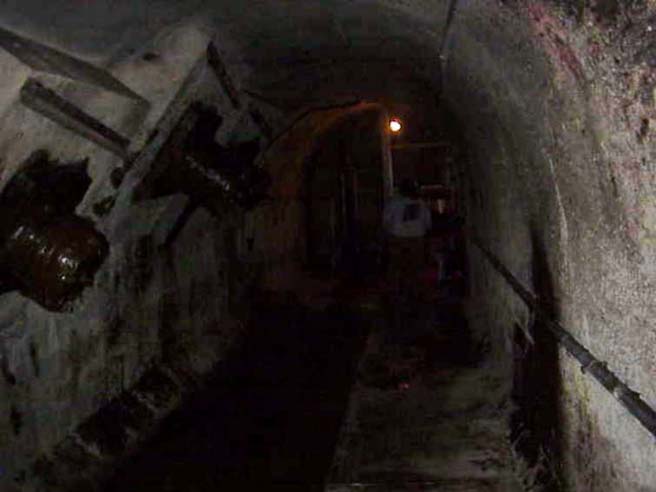 Looking west in tunnel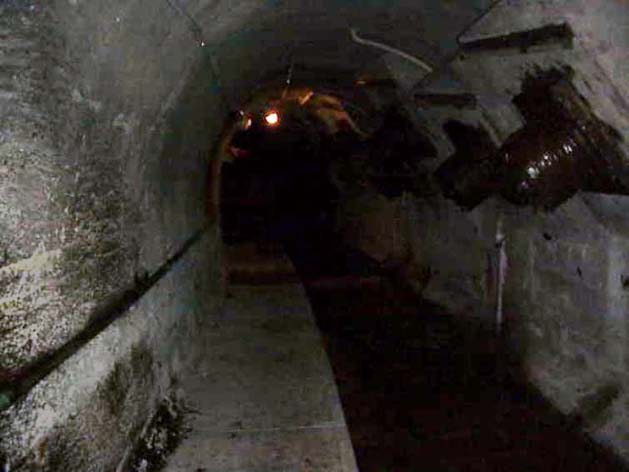 Looking east in tunnel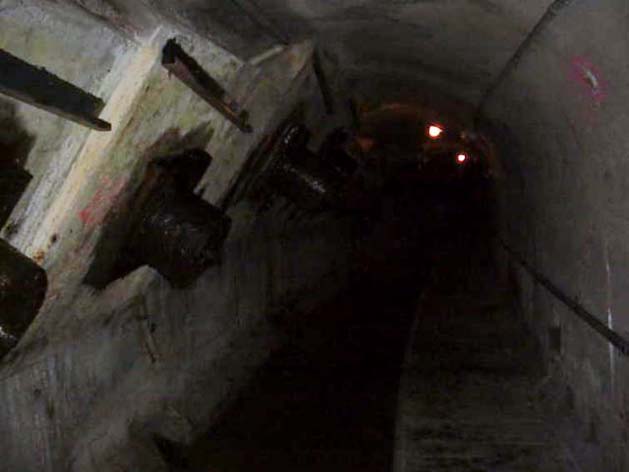 Looking west near #23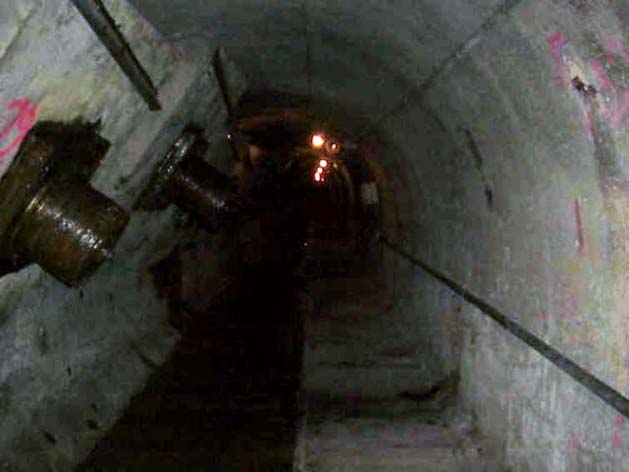 Looking west near #29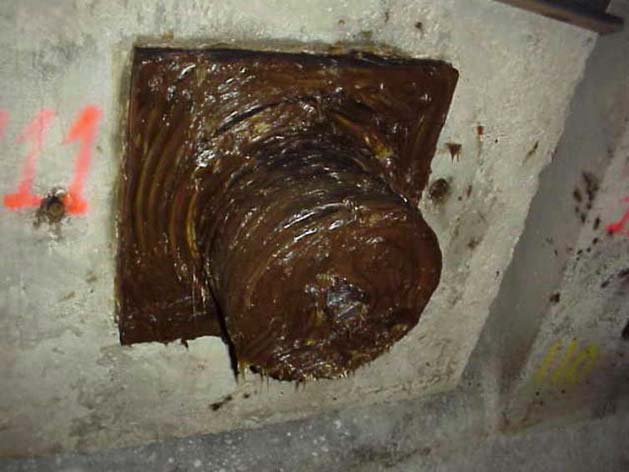 #11 cap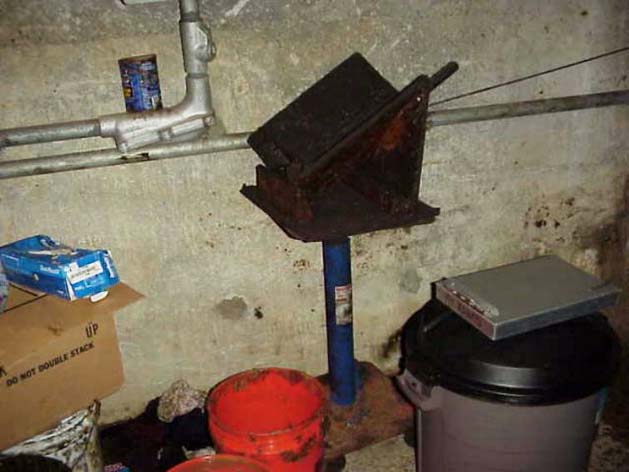 Jig for holding removed caps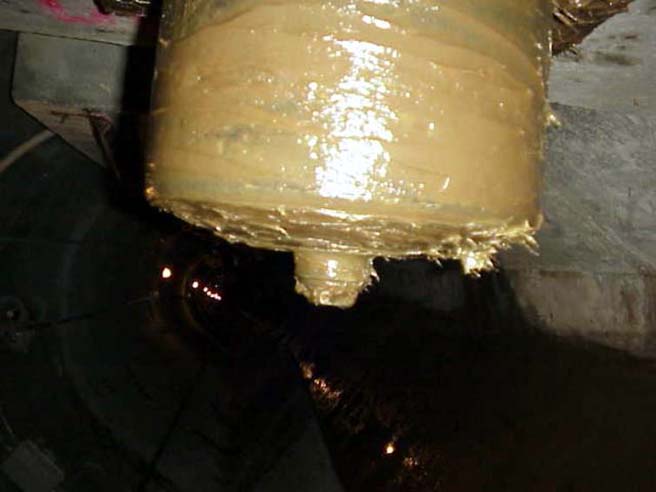 Bulged Cap due to snapped tendon