RiverfrontStadium
MiscellaneousPhotos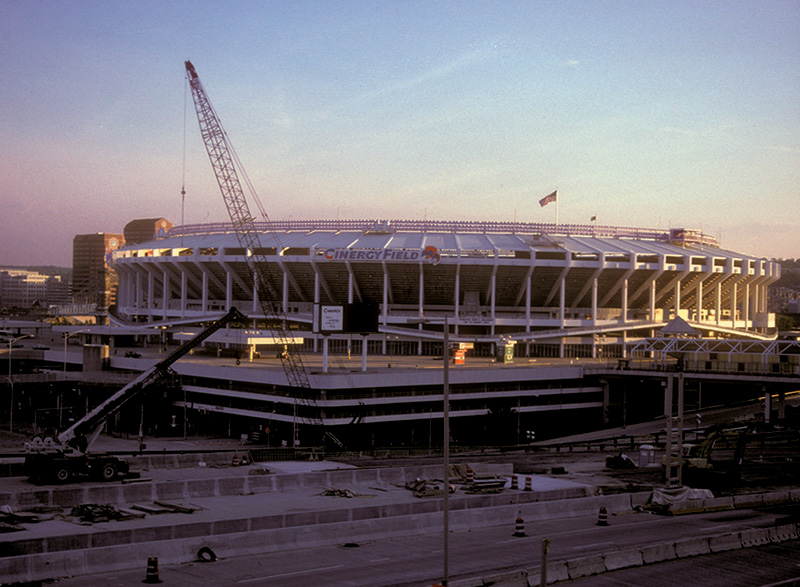 Riverfront Stadium summer 2000 viewed from the Western Southern parkinggarage. Shot with Kodachrome 25.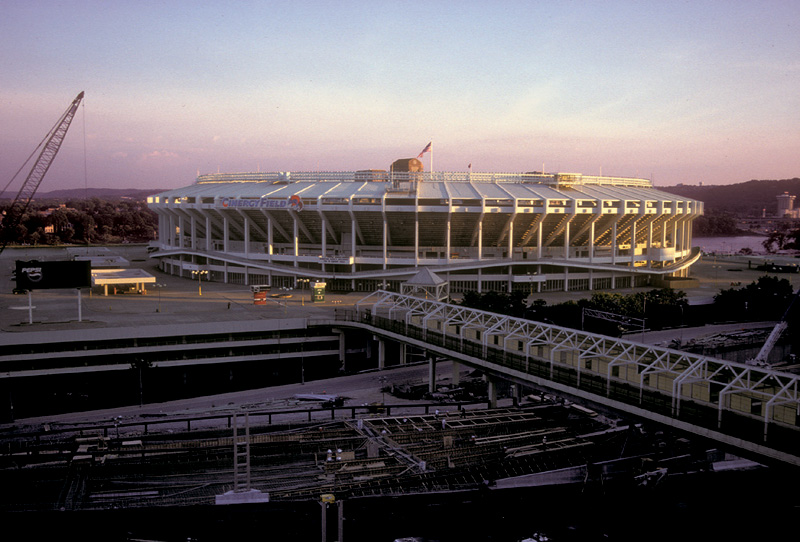 Wide angle view from same location.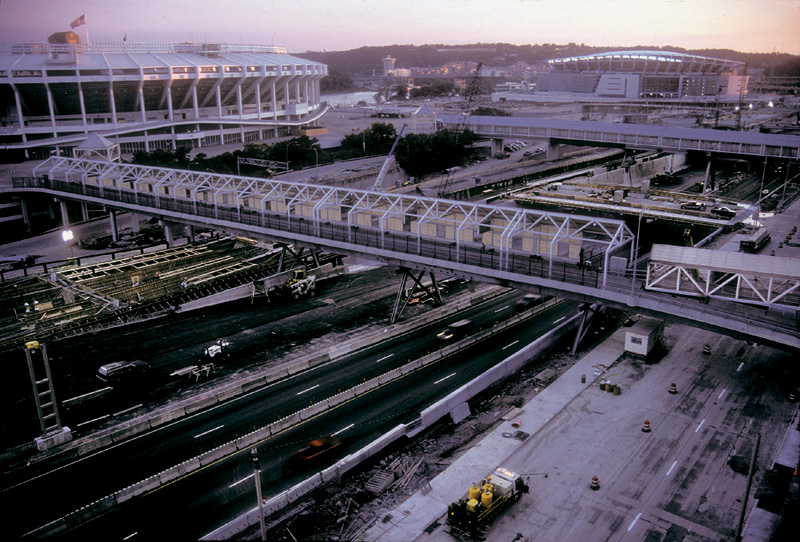 View of Riverfront, Paul Brown Stadium, and Fort Washington Way reconstructionsummer 2000.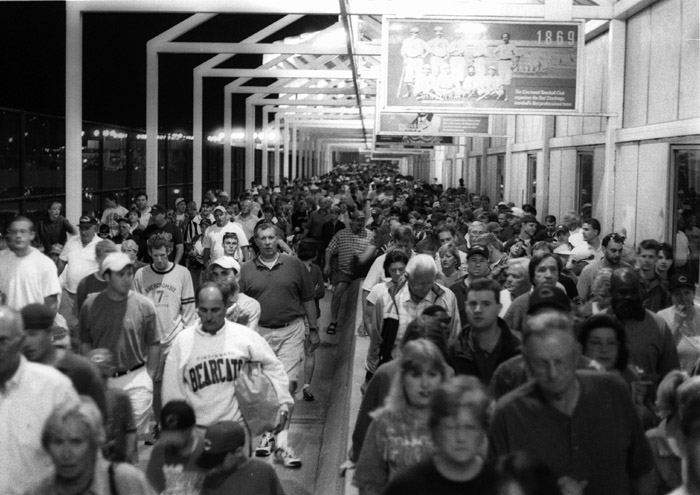 One of the Fort Washington Way pedestrian walks after a loss.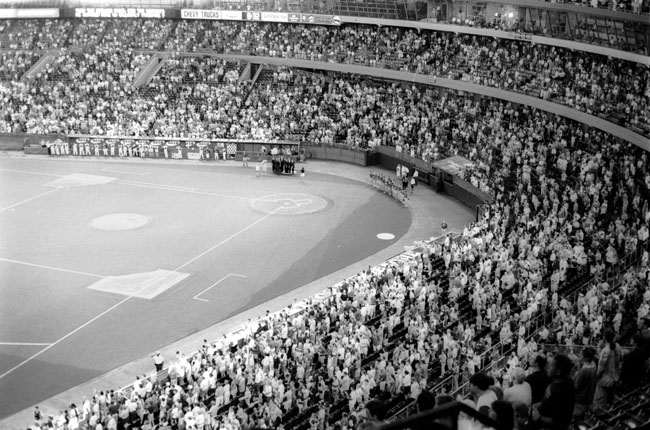 Night game in 1999.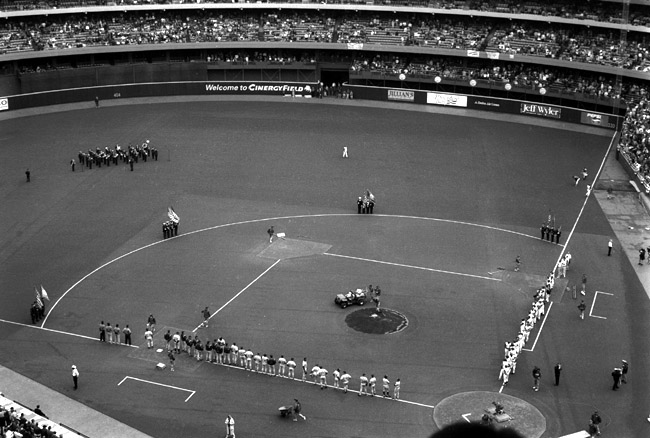 Opening Day 2000.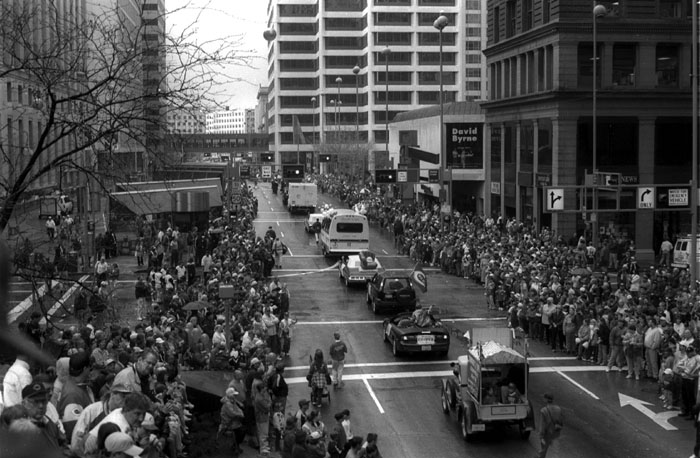 Opening Day parade 2000 viewed from Westin Hotel pedestrian bridge.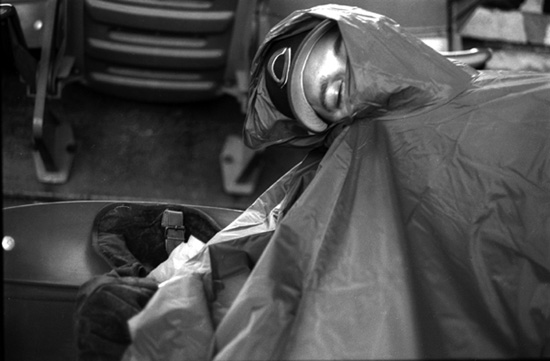 Opening Day rain delay.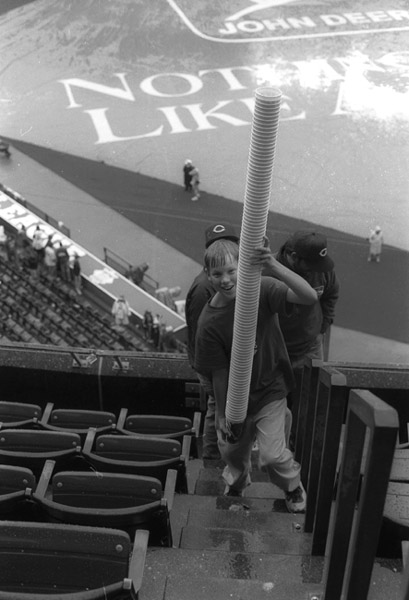 Opening Day rain delay.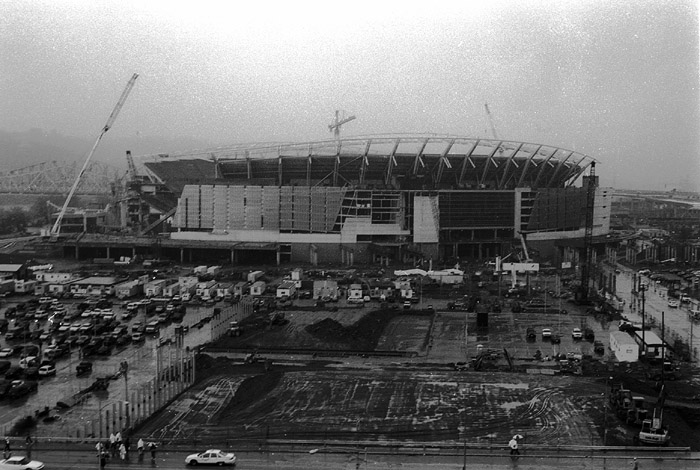 Paul Brown Stadium, as viewed from Riverfront Stadium on opening day2000.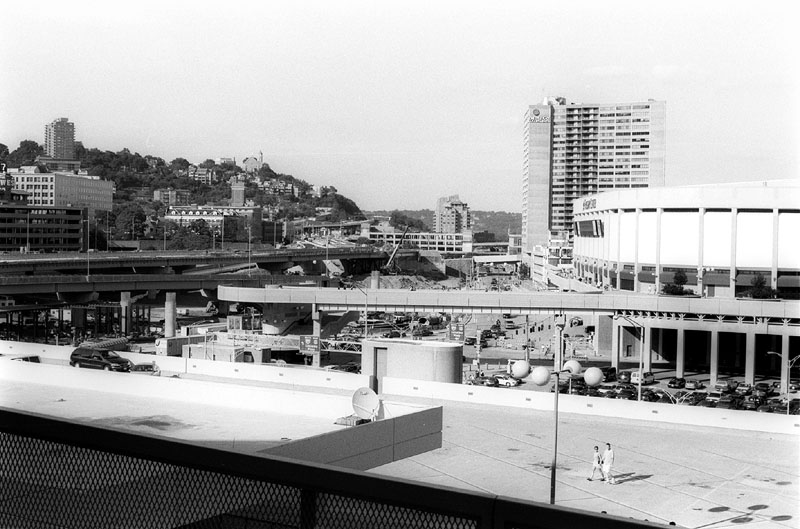 View of "The Wedge" site prior to any construction in 1999.