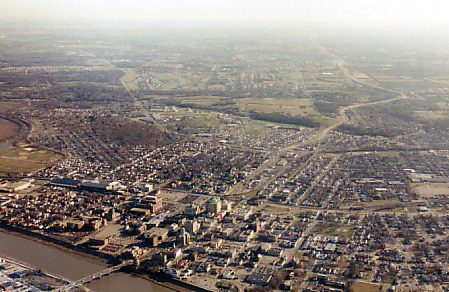 Butler County Veterans Highway

Butler County, directly north of Cincinnati, is home to two small industrial cities, Middletown and Hamilton. Middletown grew around the Miami-Erie Canal and Hamilton the Great Miami River. When I-75 was built along the canal path, Hamilton (pop. 61,000) was bypassed and became the second largest city in the United States without direct interstate access (Corpus Christi, TX is the largest). For 30 years a direct connection with I-75 had been sought, but it did not materialize until the late 1990's.

The $158 million Michael A. Fox Butler County Regional Highway, or Ohio Rt. 129, opened in the fall of 1999, after two years of construction. The 10.7 mile four lane highway travels due west from Hamilton to a previously anonymous place along I-75. There are local interchanges at Cincinnati-Dayton Rd., Rt. 747, and the Rt. 4 Bypass. The highway runs directly onto High St. (pictured above), the primary avenue through Hamilton's small downtown business district. The entire highway was built in one simultaneous phase of construction. Its appearance is entirely routine, with the exception of its overpass I-beams, which are painted glossy black. This is unique to the area and gives the otherwise typical spans a handsome modern look. A 1997 graphic depicting the then-proposed highway

Even before construction began, Butler County leadership looked to expand the highway five miles further east to I-71. The routing would likely veer north of Mason, interchanging I-71 in the vicinity of King's Island amusement park. Mason, in Warren County, attracted tremendous middle and upper class residential growth in the 1990's. With direct access to Mason and its better restaurants and shopping, more middle and upper class residential growth could be attracted to undeveloped land in Butler County. This five mile extension to I-71 is estimated to cost $100 million, and there has been little news regarding it in recent years.

In June 2004, the highway was renamed:


Butler County Highway To Be Renamed

Reported by: 9News
Web produced by: Neil Relyea
Photographed by: 9News
6/2/04 8:03:33 PM


The Michael A. Fox Highway in Butler County is about to undergo a name change.
But it looks like "politics" according to its former namesake.
State Route 129 has carried Fox's name for several years.
The roadway was named after him in recognition of his efforts to get it built.
Now, thanks to State Senator Scott Nein, of Middletown, the Ohio legislature has passed a rider on a highway funding bill, renaming SR 129 the "Butler County Veterans Highway."
Fox told 9News that while he has great affection for war veterans, the name change is really about Nein's personal dislike for Fox.
Nein, says however, it's wrong for something to be named for someone who's still active in politics.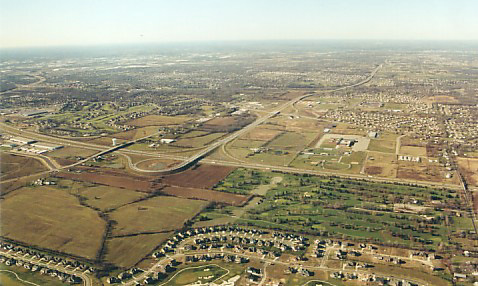 Looking west at the highway's interchange with I-75 [Larry Stulz photo]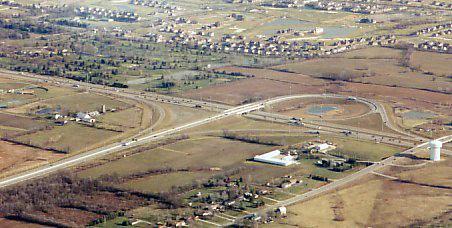 Reverse angle of the I-75 interchange [Larry Stulz photo]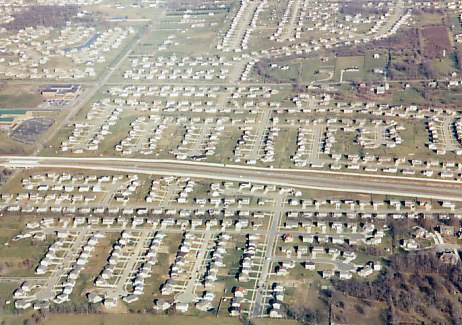 New subdivisions [Larry Stulz photo]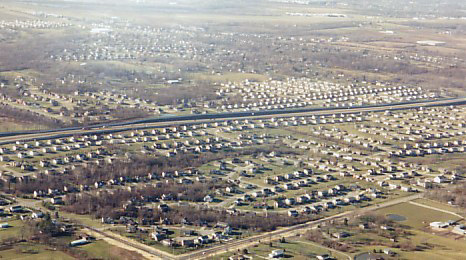 New subdivisions [Larry Stulz photo]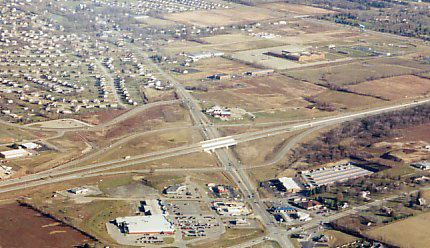 New subdivisions [Larry Stulz photo]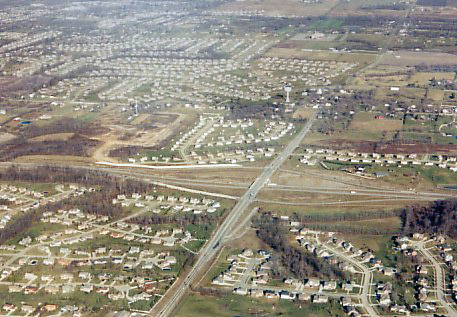 New subdivisions [Larry Stulz photo]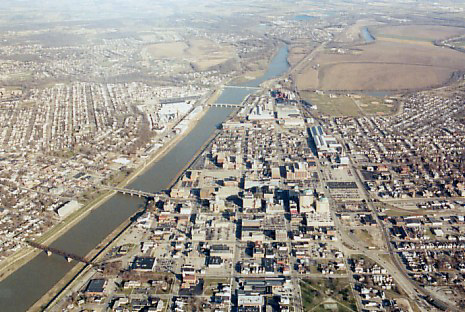 This is a shot looking north, with the Hamilton business district at center.
The highway begins about five blocks to the right of the edge of this photo.
[Larry Stulz photo]




Click Here for a large satellite image of the completed highway.