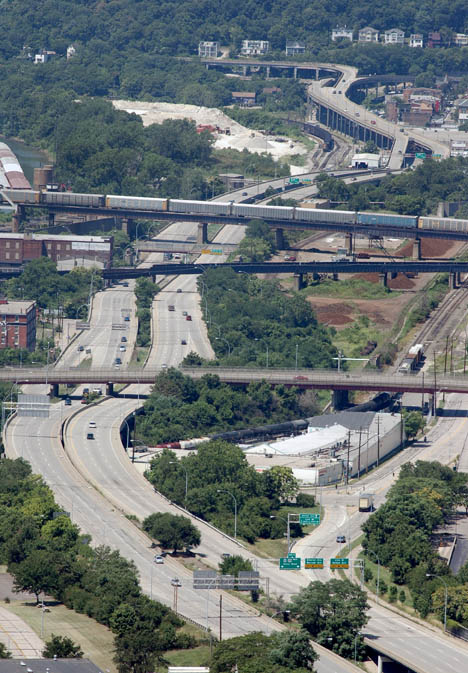 6th St. Expressway
The short 6th St. Expressway opened in 1964. It carries U.S. 50 in the former path of 6th St. for a distance of about one mile, parallel to the Ohio River. The expressway connects directly with the older Waldvogel Viaduct, and they together provide a grade separated two mile route across the Mill Creek Valley. Ground level sections of the expressway are protected by flood walls and elevated sections travel above flood stage. The expressway itself does not travel through any flood gates, however several interchange ramps do and so must be closed during high water.
Reflecting its densely built urban location, the expressway has no full interchanges. Partialinterchanges are made with I-75, Freeman Ave., Linn St., Mehring Way, and Harriet St., and almost all of the ramps and merges are short. The expressway "gallops", passing over the Mill Creek, under the C&O Viaduct, then over Linn St. This sort of construction isseen elsewhere on I-75 in the vicinity of the Paddock Rd. interchange. These humpsreduce visibility and therefore increase the probability of serious accidents.
[All photos summer 2000 Jake Mecklenborg]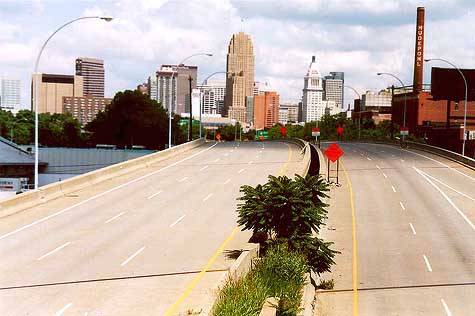 View from pedestrian bridge east toward downtown.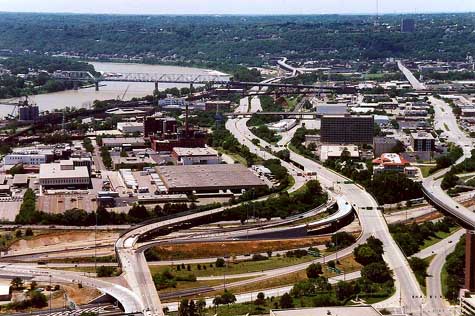 View from the Carew Tower. I-75 at bottom, 8th St. Viaduct
at right.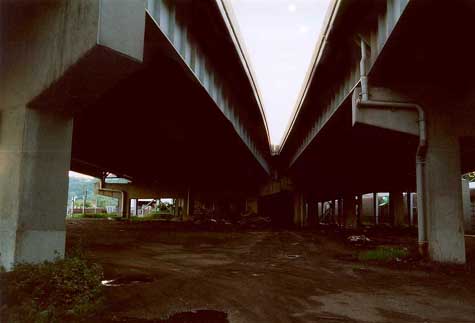 Near the Waldvogel Viaduct, looking west.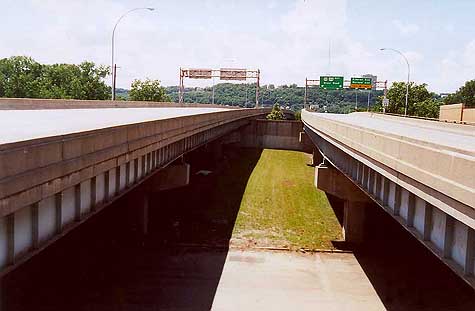 Looking west towards Price Hill.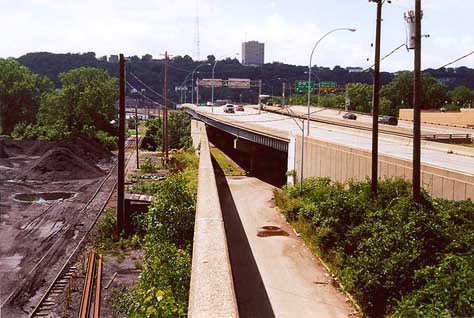 The expressway rises to clear the flood wall.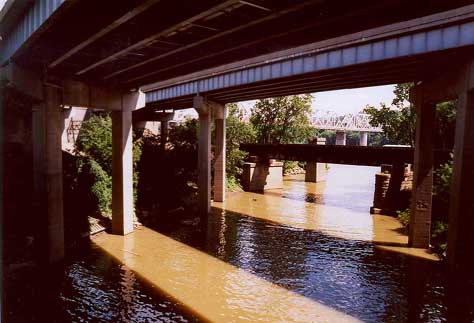 The mouth of the Mill Creek is located under the western endof the
expressway, near its meeting with the Waldvogel Viaduct.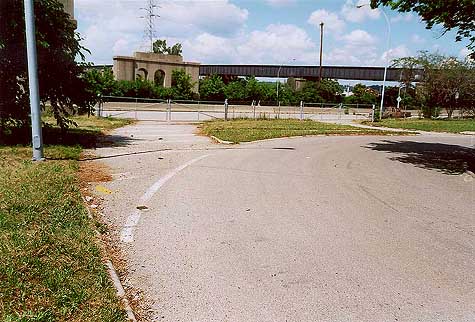 Abandoned entrances from Mehring Way.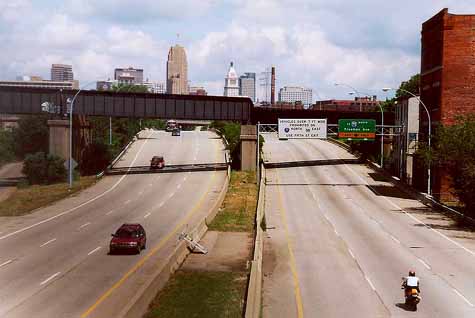 The C&O Bridge viaduct is at center.